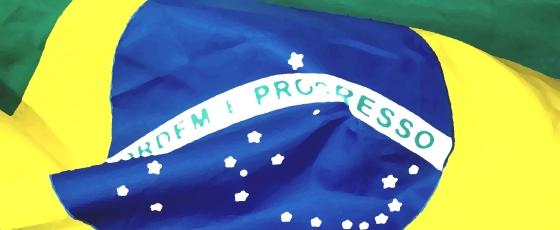 Some Underdogs You Should Watch Closely At Next FIFA World Cup
Besides great games attractive football and fans, FIFA World Cup always offered us a few surprises. In all competitions we have firm and acclaimed favorites, but usually some other team sneaks in and delivers big, without expectations. Over the course of time we rarely had some unexpected winners, but third places were sometimes claimed by an ā€œaverageā€ team. There are plenty of examples for this, most notably we can mention Croatia in 1998 and Turkey in 2002, which overcame all odds and finished third on the World cup.
Football has evolved over the last couple of decades and the number of teams capable of delivering great results is now bigger than ever before. In this article we will mention some teams that have the ability to upset the favorites and possibly even enter the semi finals. Betting on potential underdogs usually leads to big winning, so check out which teams can be seen as potential upsets.
South American qualifiers are filled with great teams that are capable of producing upsets and creating surprising results. One of the nation that can possibly play an important role is Chile. Chile finished the CONMEBOL qualifications as third, but their place in Brazil was never under a question. Although they have a pretty strong challenge up ahead, Spain, Netherlands and Australia look passable and in potential encounter with group A teams they can surely hope for something.
Prior to the tournament, many named Colombia as a secret favorite to go really far in the tournament, but a sudden Radamel Falcao injury damaged their chances significantly. Of course, Colombia still has a great time and amazing individuals. Nevertheless, Colombia is paired with group F and either Italy, Uruguay and England, and they can surely play with each of these teams. In a group with Greece, Ivory Coast and Japan, a progress to last 16 should not come into question.
Bosnia and Herzegovina is the only debutant on this tournament, but football and betting analysts know that we are dealing with a very good team with great individuals. In a group with Argentina, Nigeria and Iran, Bosnia can hope for a second place finish, which could pair them with either France, Switzerland or Ecuador, three teams they could play against, with a bit of tactic. It is still a long shot, but Bosnia might be the potential that we have seen lastly in France in 1998, when Croatia reached the semis.
Over the course of last two years, we saw Belgium catalyzing one of the worldā€™s best starting eleven and develop a tremendous squad, capable of achieving big and producing great results. Belgium missed so many tournaments in years, but a squad with Hazard, Lukaku, Kompany and others can now achieve big things. They could be paired with great teams in last 16, but what they are made of in a potential clash with Portugal.
Lower part of the draw allows the teams to calculate more as it involves objectively speaking weaker teams. However, no teams are here by accident and there could easily be some other team making headlines and rocking betting world in June and July.